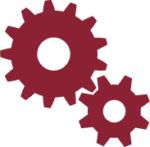 Inside-Out Transformation
The key to great leadership is the leader. Leadership improves when a leader is changed on the inside first. That's because leadership is primarily a heart issue. Only a transformed leader will lead like Jesus.
Jesus' life provided us with the model to follow. Jesus, himself, is the source to become more like the model. We can't lead like Jesus without Jesus.
EXPERIENCES | RESOURCES

CORE FOUR EXPERIENCE: Enroll in the Outcomes Academy Online and select "The Heart of a Leader" module. This 10-week online module is $399 for Christian Leadership Alliance members, $599 for non-members. Visit the Outcomes Academy for the annual schedule.

ADDITIONAL LEARNING OPTIONS:


Read and apply the principles found in Lead Like Jesus Revisited.  The book includes a discussion guide for personal or group use.

Utilize 6-week Lead Like Jesus Revisited Study Guide to dive deeper into the Lead Like Jesus leadership model. This is the perfect tool for teams to use in small group sessions.

Utilize curriculum for a leader's "Heart, Head, Hands and Habits" for individual or group study.
ORDER NOW FROM THE ONLINE STORE