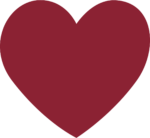 Develop Skill and Competence
Here's a winning equation: Transformation + Competence = An Effective Leader
A transformed leader who is skilled at goal setting, coaching, performance evaluation, active listening, feedback, proactive problem solving, and conflict resolution will build effective teams based on mutual trust.
EXPERIENCES | RESOURCES

CORE FOUR EXPERIENCE: Enroll in the "Lead Like Jesus" 10-hour online module offered through the Outcomes Academy Online. This course is $399 for Christian Leadership Alliance members, $599 for non-member. It requires the purchase of Lead Like Jesus Revisted, which can be purchased via the store link at the bottom of the page. Check the annual schedule for the quarters where this module is offered.

CORE FOUR EXPERIENCE: Attend a 1.5-day "Lead Like Jesus Encounter Experience," a live and interactive, participant-driven workshop that exposes common leadership misconceptions and offers a practical model based on the greatest leader role model, Jesus. This encounter is offered at The Outcomes Conference 2020 or by an organization's request.

ADDITIONAL LEARNING OPTIONS:

Take advantage of the 3-month personal, executive, and business coaching and move

from where you are to where God would have you go.

Ask about organizational packages that include the certification of organizational champions is also available.
ORDER NOW FROM THE ONLINE STORE