Christian Leadership Alliance Presents
The Outcomes Leadership CORE powered by Lead Like Jesus
This learning experience is for leaders who don't want to simply be great leaders, but long to be leaders who lead like Jesus.
Divided into four pathways, this transformational experience will change the way you lead and live.
Experiences throughout the pathways that are identified as a
CORE FOUR EXPERIENCE are the ones required for you to earn an Outcomes Leadership CORE certificate.
Building Accurate Self-Awareness
Accurate self-awareness, understanding who we are, including our strengths and weaknesses, is the strongest predictor of a leader and team's overall success.
Through the Outcomes Leadership CORE powered by Lead Like Jesus you now have access to a unique Biblical DISC® Assessment. This tool helps you discover and embrace your God-given identity and equip you to use that knowledge for personal and team benefit.
See your unique design through a powerful biblical lens.
Access the full collection of resources and experiences related to maximizing the Biblical DISC® in personal and team settings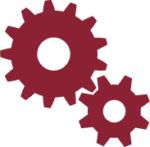 Inside-Out Transformation
The key to great leadership is the leader. Leadership improves when a leader is changed on the inside first. That's because leadership is primarily a heart issue.
Only a transformed leader will lead like Jesus.
Jesus' life provided us with the model to follow. Jesus, himself, is the source to become more like the model. We can't lead like Jesus without Jesus.
Access resources that focus on the leader's internal transformation first.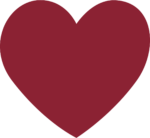 Develop Skill and Competence
Access resources that focus on the leader's internal transformation.
Here's a winning equation: Transformation + Competence = An Effective Leader
A transformed leader who is skilled at goal setting, coaching, performance evaluation, active listening, feedback, proactive problem solving, and conflict resolution will build effective teams based on mutual trust.
Engage in a deeper and more interactive, discussion-based and visual learning experiences.
Ongoing Growth and Development
Becoming a leader who leads like Jesus is a lifelong process requiring a lifelong commitment. Accountability is a powerful tool God designed to keep us from wandering away from his best for our lives.
Subscribe to receive weekly Lead Like Jesus inspiration:
Earn an Outcomes Leadership Core Certificate
The Outcomes Leadership CORE helps nonprofits thrive by creating an environment in which everyone on the team, regardless of their position or title, can come face to face with Jesus in order to lead like Him in every aspect of their professional and personal lives.
Contact us to learn more about the wealth of consulting, training and resources available to your organization through the Leadership Core Pathway. Together, we'll uncover ways and create a plan to maximize your impact by incorporating Lead Like Jesus principles into every aspect of your work.