Christian Leadership Alliance Presents
The Outcomes Leadership CORE powered by Lead Like Jesus
This learning experience is for leaders who don't want to simply be great leaders, but long to be leaders who lead like Jesus.
Divided into four pathways, this transformational experience will change the way you lead and live.
Outcomes Leadership CORE certificate.
Building Accurate Self-Awareness
Accurate self-awareness, understanding who we are, including our strengths and weaknesses, is the strongest predictor of a leader and team's overall success. Now you have
access to a unique
Biblical DISC® Assessment
This tool helps you discover and embrace your God-given identity and equip you to use that knowledge for personal and team benefit.
Discover your unique design through a powerful biblical lens.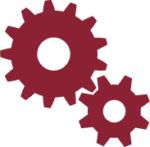 Inside-Out Transformation
The key to great leadership is the leader. Leadership improves when a leader is changed on the inside first.
That's because leadership is primarily a heart issue.
Only a transformed leader will lead like Jesus.
Enroll in the Outcomes Academy course: The Heart of a Leader
Enroll in the Outcomes Academy course: Lead Like Jesus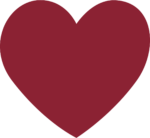 Go deeper to develop the heart, head, hands and habits of a great leader by following the greatest leader of all time, Jesus.
Packed with action-oriented, peer-to-peer learning,
The Leadership ENCOUNTER Experience
is a highly interactive and deeply personal workshop that challenges conventional leadership models and offers a practical model based on the greatest leader role model of all time, Jesus.
Ongoing Growth and Development
Becoming a leader who leads like Jesus is a lifelong process requiring a lifelong commitment. Accountability is a powerful tool God designed to keep us from wandering away from his best for our lives.
Subscribe to receive weekly Lead Like Jesus inspiration:
Earn an Outcomes Leadership Core Certificate
Contact us to learn more about the wealth of consulting, training and resources available to your organization through the Leadership Core Pathway. Together, we'll uncover ways and create a plan to maximize your impact by incorporating Lead Like Jesus principles into every aspect of your work.